Highlights
Live your boldest life.
When you're bold, the world is full of possibilities. When you dare, you reach your goals. When you step out of the sea of sameness, you explore the extraordinary. And the new Elantra will take you there.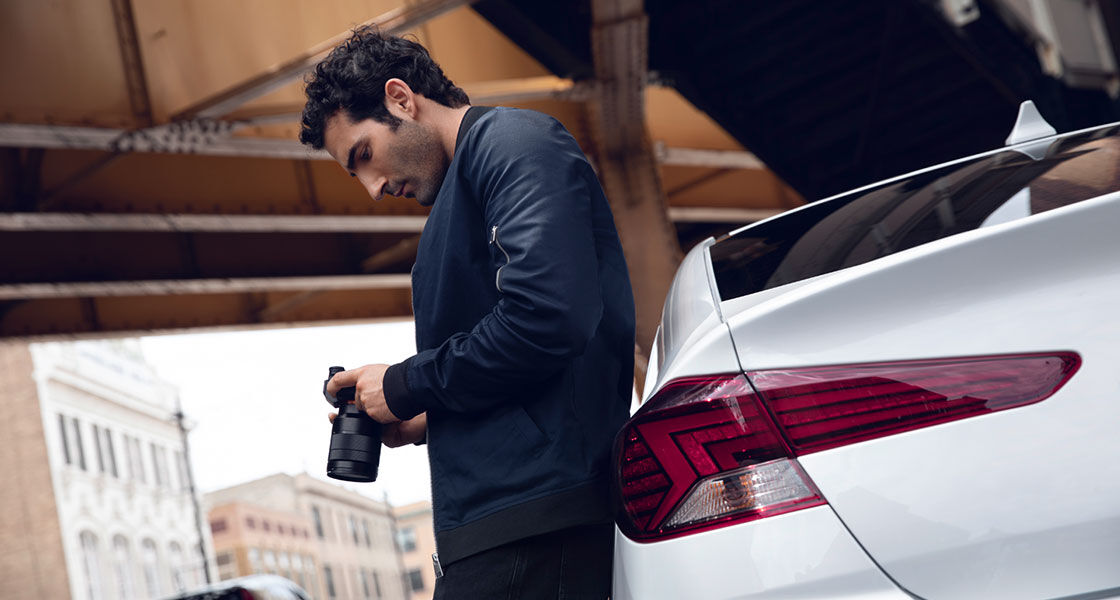 As dynamic as you.
Don't hold back when it's time to move forward. Grab the driving wheel and set your own way.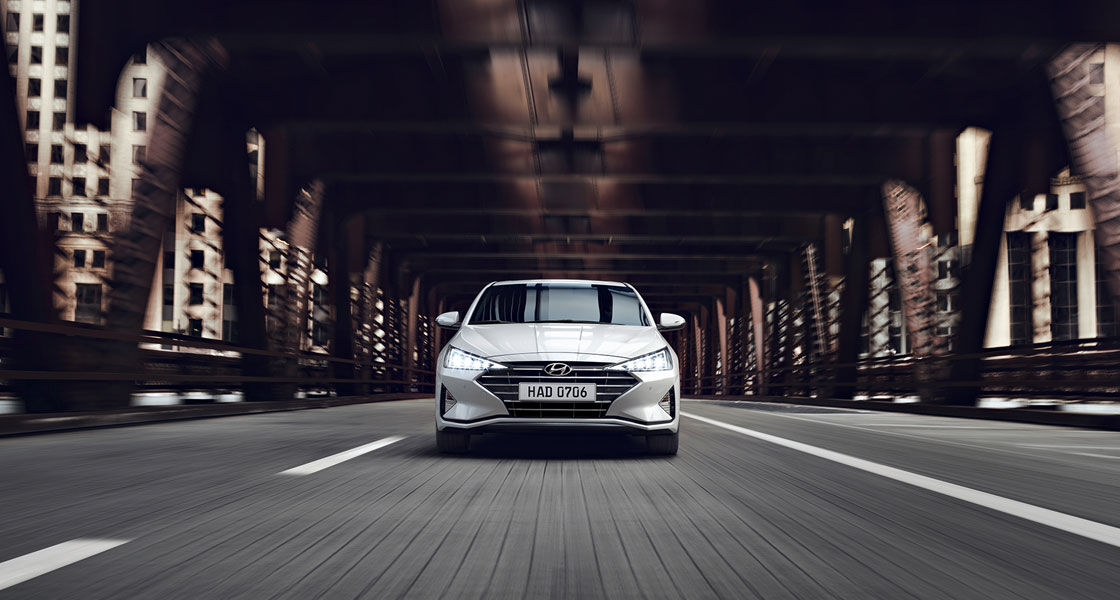 The limelight is yours.
The newly optimized sporty design is built to make a powerful statement. With its sleek profile and 17-inch alloy wheels, the new Elantra makes sure heads will be turning wherever you go.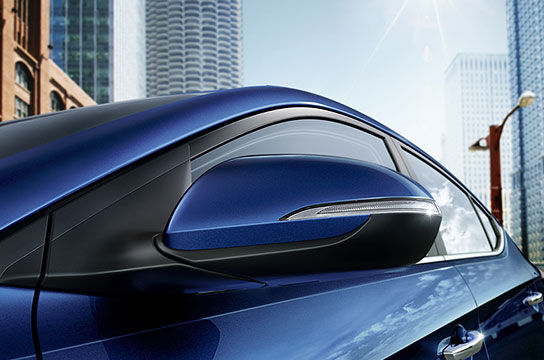 Electric folding outside mirrors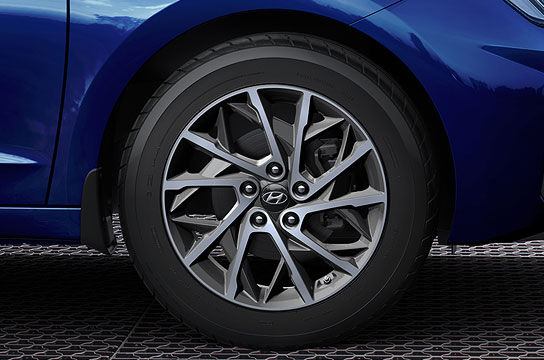 Enter your domain.
Surround yourself with innovative interior features that allow you to focus on your journey, in complete comfort. Auto air-conditioning, a heated steering wheel and seating, a rear view camera and a power sunroof – every detail is designed for a seamless trip. The Smart Driving Mode feature analyzes driving patterns in real time to keep you cruising in the optimum driving mode.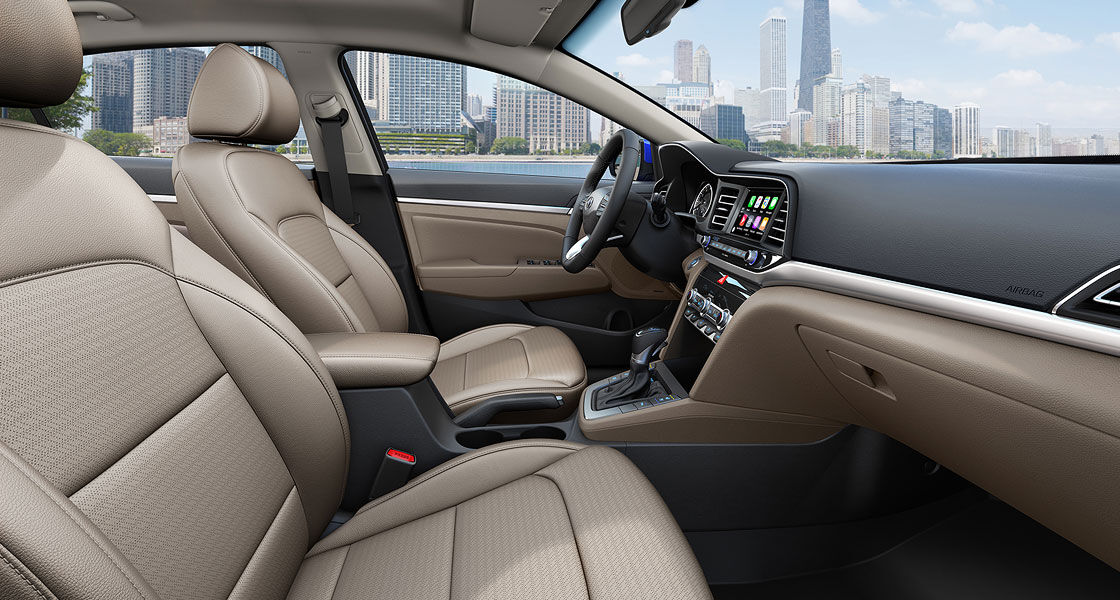 Hyundai SmartSense
Hyundai SmartSense is high technology at its finest. Every feature is geared to fine-tune your safety, so every journey you take is accompanied with peace of mind.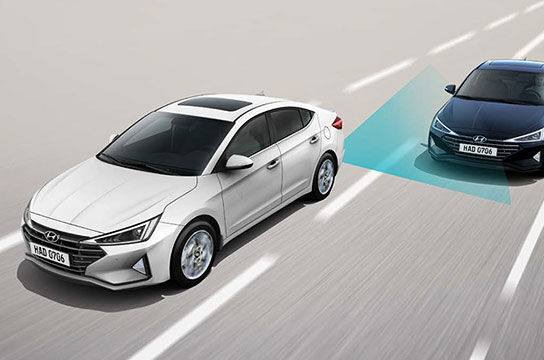 Blind-Spot Collision Warning (BCW)
Reflexive radar sensors in the rear bumper warn the driver of approaching vehicles that aren't visible.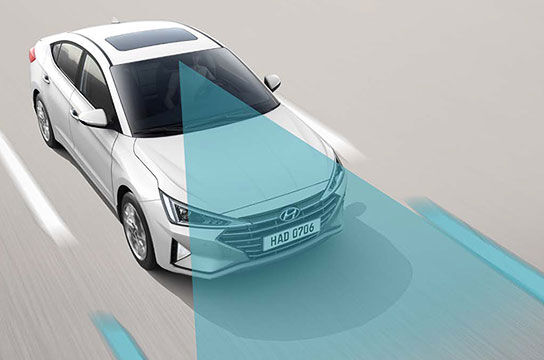 Lane Keeping Assist (LKA)
Available in the Active Concept, a front view camera detects lane markers to prevent 'drifting' into lanes. In the event the vehicle strays from the lane, it prompts a visual and sound alarm, then automatic steering kicks in to keep it straight on its course.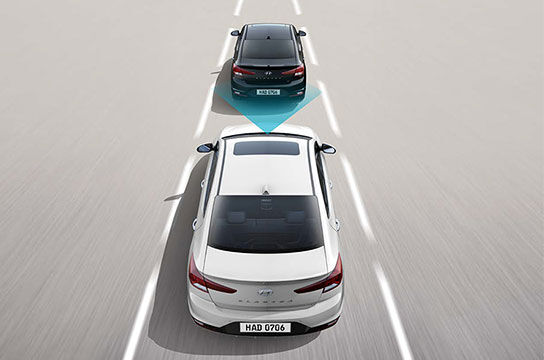 Forward Collision-Avoidance Assist (FCA)
Front view camera is in place to warn the driver of imminent collisions with other vehicles; and if necessary, it applies emergency braking to mitigate from collision.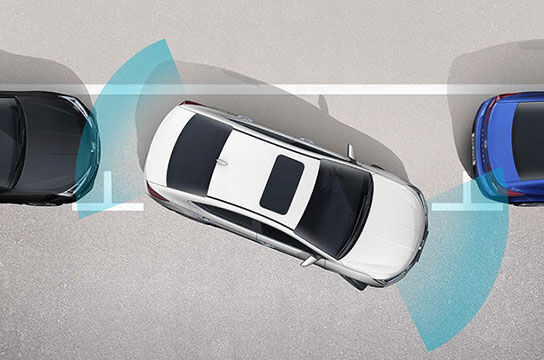 Parking Distance Warning – Front/Rear (PDW-F/R)
Park with total confidence using front and rear view cameras for ultimate visibility. The high performance sensors warn the driver of imminent collisions when parking, applying the brakes when ecessary.
A power to match yours.
Beautiful. Powerful. Epic. Let your bold shine through and drive a car that matches your potential, whatever speed you want to travel.