Sensible features delivered in absurd ways.
Absurdly Sensible highlights the features that make the VENUE an incredibly sensible car for our target's absurdly driven lifestyle. We achieve this by emphasizing absurd measurements and irreverent messaging, while visually celebrating our targets work-all-day, live-all-night mindset. Every aspect of this campaign shows how the VENUE is a sensible car for the absurd challenges that are unique to living in the city.
Urban Vibes
Perfectly suited for the hustle and grind of urban life.
The time has come to create your own groove. Days in the city overflow with rhythm. Only a car that stays ahead of the groove can bring out your full potential. Explore your potential in every note of the urban grooves.
Venue will create new experiences and revitalize your urban life. Introducing the first-ever Venue, an urban utility vehicle with a larger-than-life personality and style to match.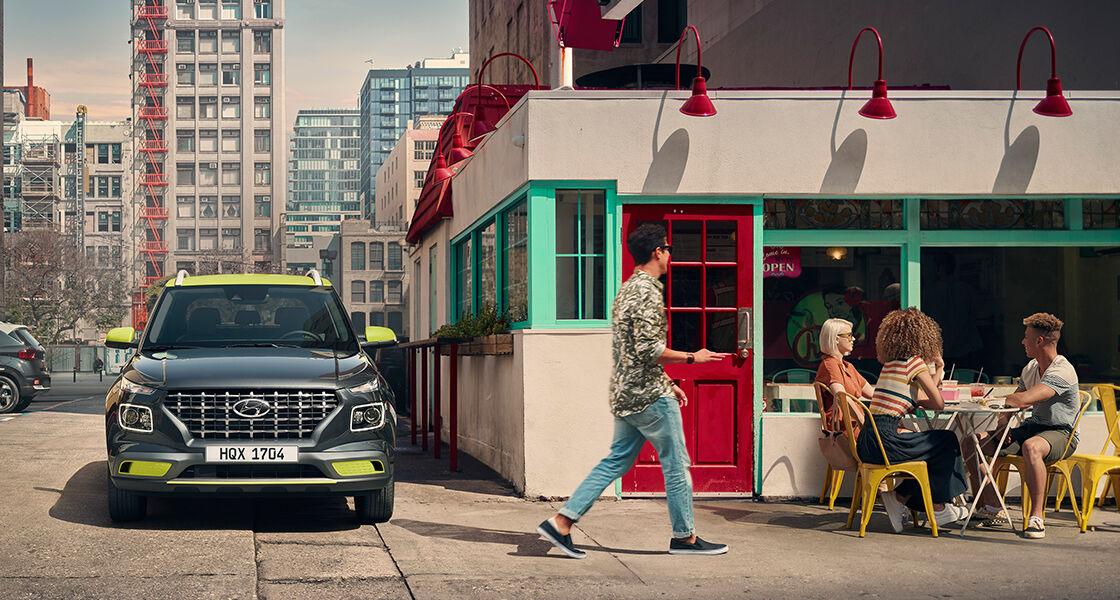 Color the city
with your own variety of colors.
Amidst peaceful moments with friends during the day, and all the excitement of meeting new people at night, Venue enriches every aspect of your daily experience. Spend more time with your Venue.
You're special and you know it.
Exuding uniqueness in a dynamic urban city full of excitement, you always deserve respect.
A two-toned Venue arrests everyone's attention and establishes a formidable presence.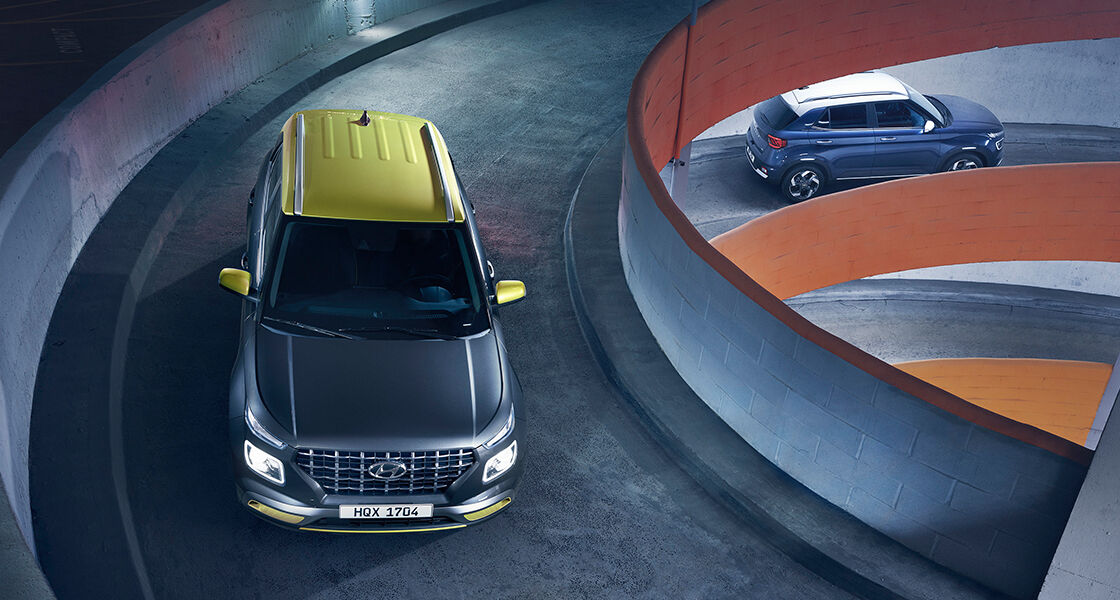 Live your desired quality of life.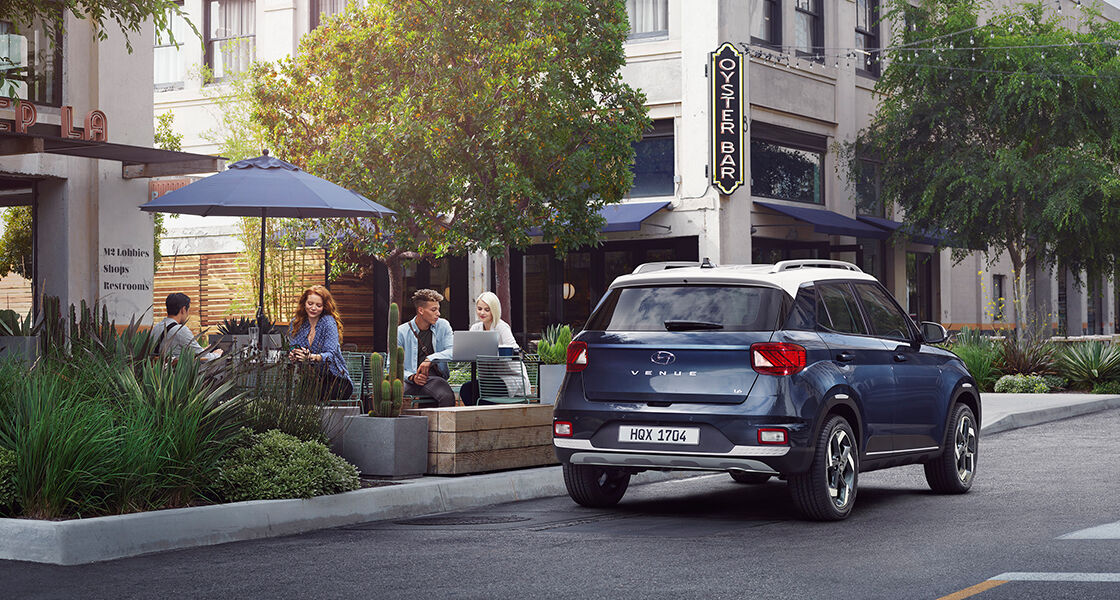 Proudly, have confidence in yourself.
Venue's bold cascading grille flaunts a traditional SUV image. Iconic design elements ensure the vehicle bridges the fine line between stylish and sporty.